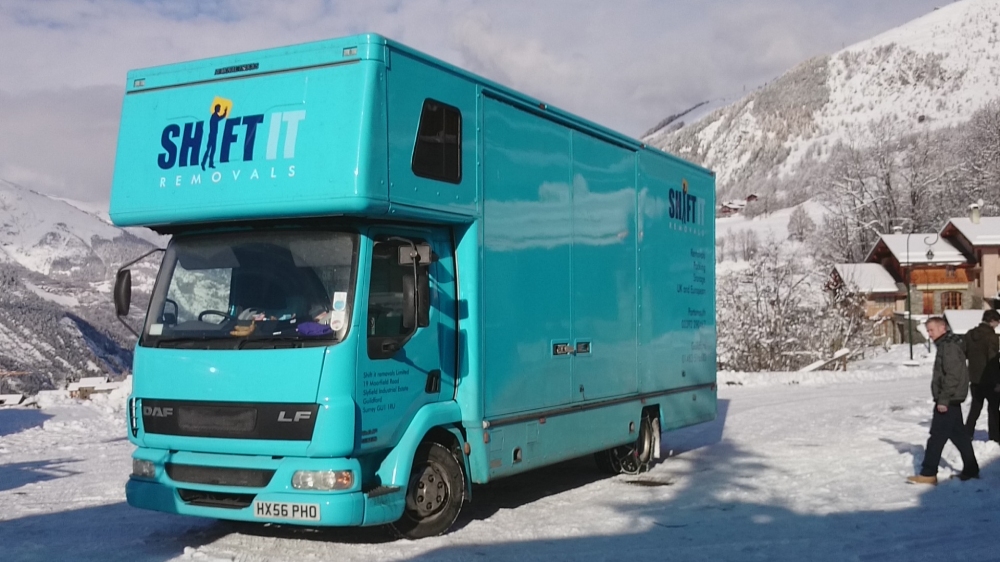 Shift It Removals Ltd. Gosport Hampshire
Professional Removals Gosport Hampshire
Let us take the stress out of your next move.
Just ring 02392 290467 for a free written quote.
Shift It Removals Ltd. offers a professional and courteous removal service to domestic and commercial customers throughout the south of Hampshire.

Based between Portsmouth and Southampton, we are ideally located to service all of your removal and storage needs.

From man and van services right through to packing, storage and relocation, both nationally and internationally, Shift It Removals approach all of our customers requirements with the same degree of professionalism.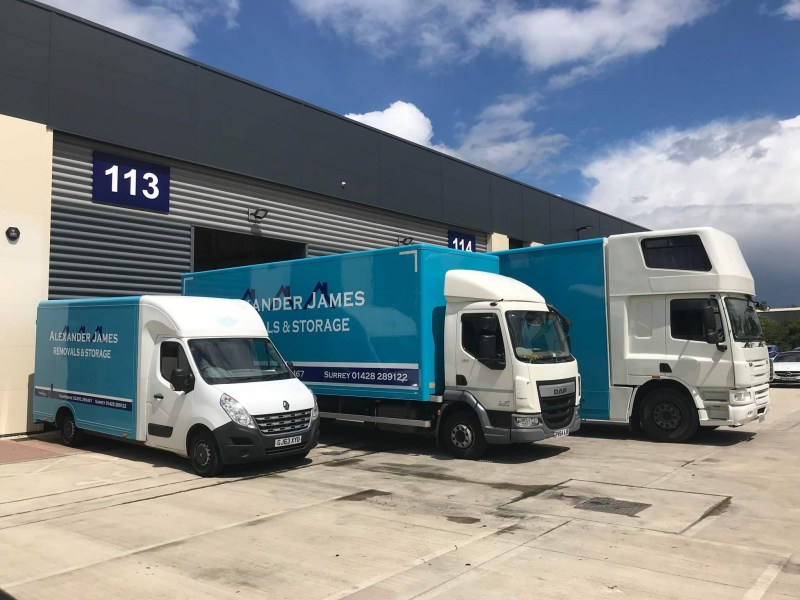 When you're moving house or relocating your office, often the biggest worry is whether care will be taken of your belongings. When booking with Shift It Removals you can be sure that our removal men will show care and expertise throughout and will provide a service that meets your individual requirements. All our employees are uniformed and have undertaken a CRB check which provides you with total piece of mind during what can be a very stressful time.

Shift It Removals are fully insured - goods in transit insurance of £10,000 and public liability insurance of £1,000,000 which provides you with complete piece of mind. Further details of our policies are available on request.

We offer a variety of payment methods, including credit cards, and require only a small holding deposit at the time of booking. This helps to ensure that we make your move as smooth as possible and easy on your wallet! We also offer a money back guarantee should we not arrive on time (detail is available on request).


Subject to t&c - please see terms and conditions on our written quotation
Our Removals
Shift It Removals are pleased to say that we have undertaken a number of removal contracts recently for the Housing Division of Gosport Council. We are always able to react at short notice, don't take up-front deposits, and will not charge in the event of a last minute cancellation.

We are always prepared to travel through out the UK and Europe where required. We recently delivered household goods to a gentleman who had moved from Gosport to Glasgow. This involved a very early start! But we were able to unload everything in 2 hours, which just left the return trip of 450 miles to negotiate in a 7.5 tonne lorry, limited to 56 miles an hour! A long trip, but at least we had plenty of time to get over the unloading! Got to stay at Gretna Green services on the way back, but decided against getting married.

Shift It Removals were recently contracted by Portsmouth City Council to relocate the entire contents of the Council's Musical library, held at 1one school and relocate it to storage. This consisted of about 600 musical instruments of every shape, size and cost and called for careful loading and unloading. With all of our staff being CRB checked we had no problems in working in schools.

We recently moved a French couple from their flat in Portsmouth back to their house in France. In order to comply with the customer's requirements we loaded the lorry at six o'clock on a Sunday night, took the Monday morning ferry, unloaded by three o'clock, and then returned on the overnight ferry back to Portsmouth on Monday night. The whole operation was completed within 36 hours, hardly enough time to buy cakes, but the customer was happy and had their belongings collected and delivered to meet their exact requirements.

Last minute moves seem the order of the day with shorter and shorter notice being given for the big day. This applies whether you're buying and selling a house, moving into or out of rented accommodation or doing a council swap. Why this is I just don't know but what I do know is that Shift It Removals will do everything we can to make sure that your relocation goes as smoothly as possible, even at minimal notice. We can supply teams throughout the week and at weekends as well, including Sundays.

Finally, I am pleased to say that we recently moved Mrs M from Thornhill into sheltered accommodation. Nothing special in that other than it was her third move with us in 18 months! She is hoping to stay in her new flat for considerably longer but perhaps I should offer her a frequent mover discount!!
Moving Tips: Shift It Ltd. Removals Hampshire
Good Preparation
Don't need to leave everything to the day before the move. Consider what you don't need to take with you, what will need careful packing. It is always a good idea to take the opportunity to get rid of all those old items that are just taking up space.
Make a priority packing list
Calculate how many boxes you will need and get these well in advance. Find boxes in a variety of sizes. Think about what else will be useful, such as strong tape, bubble wrap, and self-seal bags for keeping nuts and bolts together. Save old newspapers for lining boxes.
Make sure that all your boxes are clearly marked to avoid repeated lifting in your new house
Use sturdy packing boxes, particularly for heavier items, or your belongings may end up strewn all over the pavement. Boxes made from corrugated cardboard are stronger than regular ones.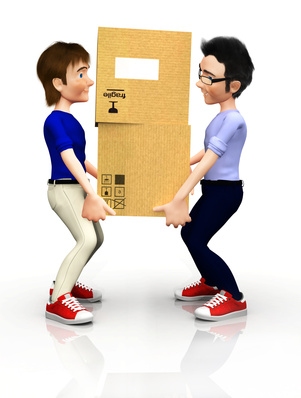 Be Prepared
Unless you travel light, you won't be able to unpack everything in the first day, so it's worth deciding what you might need easy access to soon after you are in your new home
Pack an 'essentials' box for the first night in your new home and carry it with you. Instant access to coffee, tea, snacks, cups and a kettle may be welcome soon after you arrive. As will plates, utensils and a kitchen cloth.
Prepare an overnight bag for everyone in the family, and make sure that there is enough toilet paper and toiletries for everyone.
Other useful items that should be kept close to hand are a torch, a first-aid kit including pain relievers, pencil and paper, and re-closable plastic bags, along with a small tool kit.
If possible, finish any laundry well before you move to avoid packing damp clothes. Keep a separate box/bag for dirty washing.
Make sure the boxes containing items you need the least are loaded up first.
Packing suggestions
Start early. Packing always takes longer than anticipated, particularly when you start reminiscing over old photographs stored in the attic or you realise that you need to dismantle the wardrobe to get it downstairs.
Keep all boxes for each room together. This will save time unpacking.
Begin at the top of the house and move downwards. If you have an attic, it's a good idea to sort it out first.
Pack one room at a time, clearly labelling each box with details of its contents and the room to which it belongs. Clearly label boxes that contain breakables and also those that are load-bearing and can be stacked in the van.
Always pack heavy items in small boxes. It will make transporting them easier. Also, keep the weight of all boxes to a minimum to avoid any back injuries.
Wrap items individually and place in a box that's been lined with several layers of newspaper and a sheet of bubble wrap. Any breakables should also be wrapped in bubble wrap. Use clean tissue or wrapping paper for the first layer to prevent newspaper print leaving marks. Pillows and blankets are also useful for wrapping valuables and protecting furniture prone to dents and scratches.
Pack important documents together, such as birth and marriage certificates, and keep them in a safe place.
It may sound obvious but pack heavier items on the bottom of the box and lighter items on top.
Spend some time considering how you are going to pack your possessions. Books are easy but heavy, valuables need careful wrapping and will take time and some furniture may need to be dismantled.
Trusted & Reliable Removals & Fully Insured
Fully Insured Removals
All quotations that Shift It Removals Gosport provides include public liability insurance of £1,000,000 and goods in transit insurance of £10,000. This provides you with complete peace of mind when we are undertaking a removal for you. Further details of our policies are available on request.
Trusted & Reliable Removals
When moving house or relocating your office, often the biggest worry is whether care will be taken of your belongings. You can be sure that Shift It Removals Gosport removal men will show care & expertise through out and will provide a service that meets your individual requirements.

It can be a very daunting experience but Shift It Removals Gosport is a reputable company with many clients who have confidence in the quality of service we provide.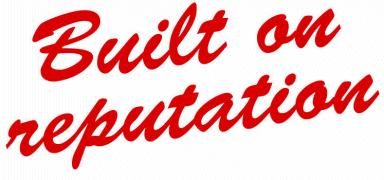 Shift It Removals Gosport provides a reliable and trustworthy removals service, both for domestic and commercial customers. Fully insured, you can be sure that your house move or office move will go smoothly. We also provide storage facilities if required.